Preparing Yourself For Beta - What To Keep In Mind
So, I feel it's my duty to help make sure everyone has the most positive experience with the beta possible. As such, I came up with the top ten things for everyone to keep in mind during the beta to ensure that they love Guild Wars 2 as much as I'm going to.
10. Make Yourself a Checklist
Guild Wars 2 has a lot of stuff to do in it. If you force yourself to go without sleep the entire weekend (I'll be trying my best at this, naturally), you're still only going to get 60 hours in the game when there's considerably more than 60 hours of content available. In the moment, it's hard to think of everything you want to do. If you've been following my blog, you've seen my example of this. There's a lot that I'm wanting to get accomplished. The best way to ensure that you do this is to make yourself a checklist. Write it down on a piece of paper and stick it beside your monitor. There will be more beta events, of course, but it's so much better if you can get through everything you want to on this one so that you can spend the time on your new wants in the next one.
9. Revisit Areas
There's no such thing as really "completing" an area in Guild Wars 2. Don't make the mistake of thinking that once you've done all the renown hearts in an area and done your personal story content, that you're done for good. There are dynamic events. It's worth it to every now and then go back to an area you've already been through (waypoints really help facilitate this). Thanks to dynamic events and the way some lead to others in elaborate cycles, sometimes things will be drastically different when you return. Maybe when you fought the centaurs earlier (I know, I know, another centaur example), you won. Maybe the last time they got fought in the cycle, the centaurs won. That means there's new stuff for you to go and experience now that the centaurs have taken over. Whenever you're taking a waypoint or going into a new area, consider taking the waypoint back to somewhere you've already been.
8. Listen to the Music
A lot of people tend to cut off in-game music and listen to their own while they're playing their favorite game. In WoW, everyone knows that all warlocks listen to death metal while they're doing everything. It's a joke, but it's really based on what was once a widespread reality. We'd all turn off the in-game music and turn on our favorite metal bands while we brought the pew pew on everything in sight. Don't do this in GW2. Keep the in-game music on. It's beautiful, and it REALLY compliments the surroundings you're in. Also, if you cut on your own music, you'll also likely miss out on a lot of the other sound stuff going on, particularly in the cities. Close out WMP. Shut down VLC. Uninstall iTunes (no seriously, it's such an awful program). Let ANet's music department overwhelm you.
7. Try New Things
Don't be afraid to get your toes wet. There's a LOT of stuff to experience in Guild Wars 2. Don't just stick to only the things you pretty much know you're going to like. Get in there and try out the other things you're not sure about or that you don't think you'll like, too. ArenaNet isn't doing everything in the traditional sense, so there's no reason for you to take a stance based on the traditional MMORPG formula to any sort of content. Experience everything you can before you make judgements on it. On a lower level, try out new things with your character(s), too. Try changing up your skills. Try changing up your weapons. Try new strategies. Try new teams. The biggest thing is to simply try everything you can.
6. Three Is Not A Crowd
Other MMORPGs have trained us that other people is bad. We expect them to steal our kills, gimp our experience, get us killed, and camp our spawns. ANet has designed this game in a way that having other people show up can never hurt you. Conversely, if you're running up on someone, it can only help you to join in with whatever is going on. You don't need to group up; just start doing whatever they're doing and you can get often get things done faster or better. GW2 is meant to be a social game, so treat it as such.
5. Pay Attention To Your Surroundings
Tyria is a huge world. Even the small fraction of it we're going to see is huge. When you're out in the world doing stuff, pay attention to everything going on around you. It's a good way to pick up on events that can trigger, NPCs you can help out, places to go explore, etc. In combat, it's going to be even more important. Pay attention to what attacks your allies are using and drop combo fields near them that will help them. Pay attention to what combo fields are being dropped and use your attacks accordingly. Pay attention to what environmental weapons are laying around and think of how to use them. Pay attention to the parts of the map nearby and how you can use it to cut off someone running away or get away from someone chasing you.
4. Read Your Skills
You're going to get a lot of skills in a short amount of time. Every time you change your weapon, you're going to be getting even more. Make sure you take the time to read through them all as you get them. It'll help you a lot. Nothing's worse than getting assuming you know how a skill works, even if it's one you've had before, and then finding out that you were being a noob using it wrong the entire time. Great story, there once was a time in WoW when the best spec for tanking as a death knight was Frost. I came back when the only spec was Blood. I had never used the skill Heart Strike before, and had assumed it was a more powerful form of Blood Strike (i.e., hit decently hard on one target). I later learned that it was a cleave (i.e., hits multiple adjacent targets) and that it was I that was always breaking CC in groups when I was tanking. I was pretty embarrassed. It's even more important in Guild Wars 2 to read your skills because that's how you come up with a build. Look at your skills, at what creates combo fields and what acts as a combo finisher. Take skills that will work well with each other and you'll be an even better player.
3. Tuck and Roll
Remember to use your dodge key! A lot of traditional MMORPG players will have a hard time remembering to do this. We've been conditioned by most games that you typically stand still and open fire on things with little to no movement. In GW2, you're going to need to keep moving and use that dodge key or else you'll just die a lot. The floor is a really nice guy, but try to not get too closely acquainted.
2. Everyone Sucks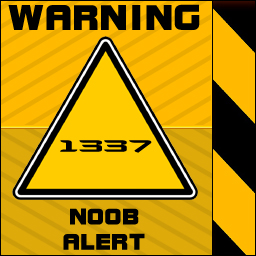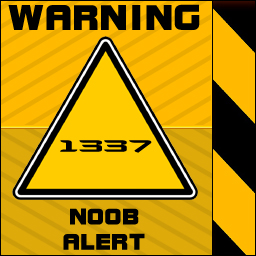 A big tendency of people in video games is to not want to do something because they're afraid that everyone will think they're an idiot or that they're a noob. Guild Wars 2 is such a wildly different game as far as play style goes from other MMORPGs that everyone else is basically going to suck just as much as you do at the game. Other than a few lucky jerks and the press, no one you're playing with has been in the game yet either. Also, the press really suck (check their videos if you don't believe me). You're going to be learning along with everyone else the entire weekend, so there's no reason to let it worry you that you may not be as good as someone else. The skill disparity will be very small.
1. It's Beta
The most important thing to keep in mind during this beta is exactly that: it's a beta. There are things that aren't finished. There are things that haven't even been implemented that are going to. There are things that are in there that might be scrapped. There are things in there that aren't balanced yet. Rather than simply bitching to the Internet about something you didn't like in the beta, help everyone by filling out in-game surveys that pop up when you do stuff. Give them comments. There will be forums for the beta. Use those. If you really don't like something or you think something needs work, tell ArenaNet. If you just bitch to us, no one is going to take you seriously and ArenaNet won't know you didn't like it, because they're not going to take you seriously either since you didn't show the basic intelligence to tell them directly.